When I first found out that financial independence was possible, I tore through several blogs about the subject. There were just a few that kept me clicking back. On Monday mornings, I would refresh the page to see if there were any new well-researched posts and dazzling photos of the outdoors on the site OurNextLife.
After chronicling their journey to early retirement for four years, Tanja Hester and her husband, Mark Bunge, dove into early retirement. Like scuba divers adventuring into unknown waters, they prepared mentally before the plunge and they had a solidly constructed financial plan to protect them from sharks in the water.
In their first year of retirement, Tanja and Mark traveled to multiple countries, skied as many powder days as possible, and on top of everything, Tanja wrote a book.
The book is called Work Optional, and you can buy it today.
Note: Some of the links are affiliate links, which means I receive a commission if you click through to these sites at no extra cost to you.
Book Review
Let me tell you: this is an incredibly comprehensive guide to live your best life now while planning for a better future. The book helps you solidify your goals and then craft a financial plan to make those goals happen. To get the most out of the book, there are exercises to help you:
Visualize your ideal life—what would you do if you didn't have to work (note from the book: you may still want to work even if you don't have to, and that's fine!)
Map out the financial strategy to get you there
Prepare to make the leap
The road to financial independence can often feel long and winding, but Hester breaks it all down for us into manageable pieces, providing checklists and prompts.
I thought I could share some of my personal results after going through this book.
Before We Begin
Throughout the book, Hester provides examples from a myriad of people pursuing their own work-optional lives. We hear from nomads traveling the world to families with small children living off of rental income. She adds that she made early retirement happen despite her previous debt, lifestyle inflation, and non-frugal ways.
'So let's debunk this myth right from the get-go: You do not need to be a magical unicorn with a computer engineering degree, earning six figures in your first job, with no student debt and no kids, and with superhero-level frugality skills to be able to retire early." - Tanja Hester
Click To Tweet
I am fortunate to be a magical 'horse', meeting most of these requirements: I don't have a CS degree but I am a software engineer, I started earning six figures at my second job and I'm naturally frugal with no debt or kids.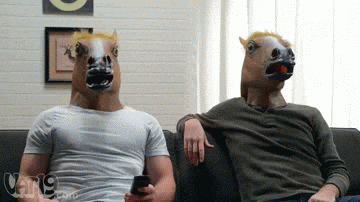 I realize that this is far from the reality of most folks, and sometimes I worry I'm just another stereotype of the FI community. However, although these things help on the journey to financial independence, they are definitely not the be-all-end-all. This book is for everyone who wants to start spending according to their values and write their own script for their life.
Flipping the Script: Defining Your Work Optional Life
The first section of the book doesn't talk about money, because money is not the point.
The point is to define what we want in life first, then figure out how to make that happen with our money.
Our Work-Optional Life As A Couple
I had already drafted up my dream life. I told Mr. Mechanic that I wanted to slow travel across the world, living somewhere for three to six months at a time. Hester had a wake-up call for me: if you are in a couple you need to dream together. So I did what she said and threw away my plan. Mr. Mechanic and I sat down together at the living room table to scribble out our answers to the book's prompts.
Creating our Desire Diagram
Work Optional guides the reader through the process of creating a diagram of your purpose. Unfortunately, our diagram ended up looking almost identical to Tanja and Mark's, which made me feel like a big ol' copy-cat. Yet we drummed it up using our own priorities, and Mr. Mechanic assures me that it is no surprise that people pursue fulfillment in similar ways. I like to think it's because we're kindred spirits to Tanja and Mark, who are pretty rad.
Our categories for ultimate fulfillment were: adventure, creativity, and contribution. We talked about the adventures we have done and what we still have to do. Some things surprised us. I realized that I'd like to do a Ted Talk or other big public speaking event, Mr. Mechanic discovered that he wanted to make a website. We also knew that we would want to continue making an impact, even if we weren't working a full-time job.
Do What You Can Now
It was interesting to see the specific dreams we had overlapping in multiple categories. A few of the things we would like to do in the future are things we can start doing now. I could start volunteering for my local chapter of Engineers Without Borders, and Mr. Mechanic can kick-off a website to help people get the mental health access they need.
I've been the financial freak of the household while Mr. Mechanic studies up on his new career path. He professes that while I chatter on about a work-optional life, he finds it hard to engage when he won't even be a practicing doctor for another 5 years. However, when we finished with the exercise he left the room saying,
"I thought I knew what I wanted in life, but this book really helped me visualize the details."
Cue me profusely thanking Hester for giving us an avenue to dream about our future together.
Your Financial Plan
Next, armed with your pie-in-the-sky dream of semi-retirement, full-retirement, or periodic sabbaticals, the book dives into the money mindset and systems that will get you there.
Straight-forward Explanations
If you were ever confused about mutual funds, ETFs, IRAs, 401(k)s, and other financial jargon, she describes each element in easy-to-read sections. She explains donor-advised funds as well, a brokerage-like account from which one can make charitable donations. I had heard her talk about these on her podcast and had been meaning to look into them, but the page she dedicates to them helped me understand them more fully. I made a plan to open one with Fidelity once I have the $5k initial contribution requirements set aside for this year's giving.
Yet for me, the most valuable thing was a hard look at healthcare– something I know is important, but something I have put off looking into.
Healthcare
The world of healthcare seems to always be in flux, and since I have a while before leaving my W-2, it hasn't seemed worth it to look into.
Hester drives home the reality: if you are interested in early retirement, you must have a plan for healthcare. This section was one of the most illuminating explanations of how to prepare for healthcare I have ever seen.
For the first time, I found local plans to look up my hypothetical healthcare costs. Even though the healthcare landscape could change dramatically by the time I am ready to transition away from work, it is worth having an idea of what monthly costs could be.
There were several different options, ranging in monthly premiums, deductibles, and coverage for prescriptions. It is good to know that the plans in our area range from $300-$500 per month, so it's important to keep the monthly costs and deductibles in mind for planning.
The Numbers
The book helps you figure out your spending and calculate how much you should save for a work-optional life. There are also worksheets on the accompanying website. She provides the context behind the "4% withdrawal rule" and provides a basic calculation to drum up a conservative number to retire on: your estimated spending multiplied by 30, with a 10% buffer added.
I calculated my number twice. First, I used my current comfortable spending:
I could hypothetically leave work in 3 years, but I would have to keep my spending at my current level for the rest of my life. Since I currently don't have a car and have many expenses paid for my work, I expect that this number will increase in the future, especially with the travel we want to do.
I made a second calculation based I think I might spend in retirement:
This was extremely comforting as she walks through all the numbers and includes buffers and conservative estimates. She includes plans for semi-retirement and work intermissions as well, spanning the different options for balancing your work and your life.
I know we will be revisiting this book and these worksheets in a few years when we start seriously crunching the numbers.
Making the Leap
The final section of the book covers the practicalities of shifting into a work-optional life.
While many believe that leaving work will be the end of their stress—Hester wants you to be prepared for the reality that every big change comes with new stressors and adjustments to make.
I enjoyed this section because it covers topics I'm interested in talking about on my own blog, from finding fulfillment and identity in retirement to baking in contingency plans like downsizing from your current house to a smaller or more mobile option. There is a comprehensive checklist to make sure the reader considers how they will keep up social connections and stay healthy.
Hester makes sure you don't pull the ripcord without thinking through and preparing for what may come your way. Although financial independence might seem like a harebrained scheme to friends and family at first, if you check off everything in the book's checklists, you will be well-prepared for your work-optional life.
This Book is On Point
Ultimately, this book hits all the critical pieces of preparing for your future mentally and financially.
Key takeaways:
It's not about avoiding work– it's about pursuing work that fulfills you on your own terms.
Make spending decisions that will keep you happy– it's not about being miserable on the way
Make your plan bullet-proof: consider all of your options, plan for what could go wrong, and build a plan that works for you.
"You can hack your money and your mindset to achieve a work-optional life more quickly than most people imagine possible, reducing the role of mandatory work and increasing the time you can spend on what fulfills you most, from travel to hobbies to service to time with friends and family…Because this is ultimately about living your best life, and that means enjoying yourself both while you're saving and after you reach your goal." – Tanja Hester
Giveaway
My verdict: I love this book, and I want to share it with you. I won a copy of this book in Tread Lightly Retire Early's giveaway, and now I want to pay it forward. In my first giveaway ever, one lucky winner will receive their very own copy of Work Optional!
Up to two entries per person:
1) comment on this post and
2) subscribe to the blog (box below). If you have already subscribed, just send me an e-mail that will be counted as your entry.
The winner will be drawn randomly on Saturday March 2nd, so enter now!
________________
AND THE WINNER IS…….
ANNA!
A delightful Amazon package is on its way to you!
[mc4wp_form id="2042″]
Get Posts Delivered Straight To Your Inbox!